Podcast: Play in new window | Download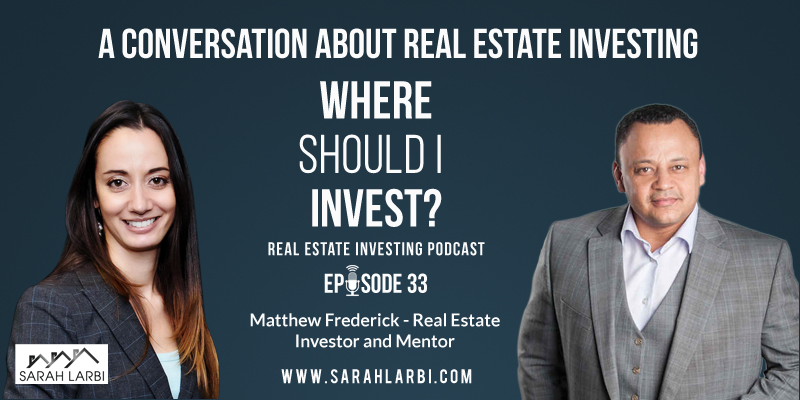 One of the challenges as your real estate investing career develops is being able to make the switch from one form of investing to another successfully.
With nearly 30 years of experience in real estate, there is not a strategy that Mat Frederick has not executed; in fact, it is believed he may be the only Canadian to have done so!  
Everything from starting in residential income property then expanded to buy-fix-sell, lease option, commercial buildings and new development.  Mathew has led on renovating properties over 28 years which includes partnering with a developer over the past 6 years to build houses and low-rise condo buildings.
He now focuses on managing the assets of commercial portfolios including plazas and multi-family buildings plus coaching investors in business and real estate acquisition. He will also be sharing his thoughts on what he sees as the next big investing opportunity, storage units.
His application of these strategies is more than just simple engagement – it's about performing each strategy 4 or 5 times and wrangling out most kinks… the kind of kinks you only discover during application.
In this episode you'll learn:
– Tips on getting a great Joint Venture Partner
– Tips and strategies on Real Estate Development
– Great Real Estate philosophies
– Pro's and Con's on storage properties
– Great Real Estate insights and analysis
And more about Mat's portfolio.
Get more about Mat Frederick at:
Website: http://nidushub.com
Phone Number: 647-243-3600
Email: info@NidusHub.com
Share and Subscribe for more content, visit our Youtube channel at https://www.youtube.com/channel/UC9DbFl4XFDGpMl4mUQvpi5Q
On Facebook at https://www.facebook.com/SarahLarbi84/
"Where Should I Invest" is brought to you in part through the sponsorship and support of Dalia Barsoum of Streetwise Mortgages. contact her to book a FREE Goals Analysis.
DALIA BARSOUM , MBA Finance
President and Principal Broker , Streetwise Mortgages
Winner of the Outstanding Customer Service Award : CMP
Top 75 Brokers in Canada ( 2017 and 2018) : Canadian Mortgage Professionals Magazine ( CMP)
Mortgage Broker of the year ( 2017 , 2015 ) : Canadian Real Estate Wealth Magazine
[Direct: 416-985-4698 | www.streetwisemortgages.com | Toll Free & Fax: 1-800-208-6255 ]
Mail: 53 Berry Trail , Woodbridge , ON , L4H 2T4 | License # 12900