Meet Sarah Larbi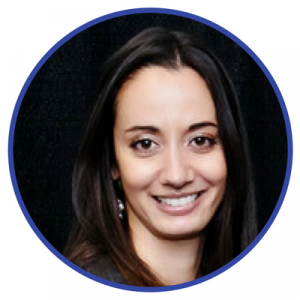 The Millennial Real Estate Investor, Speaker, Mentor
"Inspiring young professionals to own property faster and easier"
Sarah Larbi specializes in helping take the mystery out of home ownership for millennials, who thought real estate investment was going to be out of reach. She has earned their trust and respect by having the drive and focus to embark, build and grow a seven-figure (or home) investment property portfolio by her early 30's.
Sarah's goal is to inspire young professionals to realize their own property owning dreams by sharing her simple 3-step investment process that can result in going from first property, whilst fully employed, to planning retirement in around 15 years. Her results-oriented approach has been featured in The Toronto Star, 1010 News Talk Radio, and Canadian Real Estate Wealth Magazine and she has been an invited speaker at the Canadian Real Estate Wealth Investor Forum.
Her boundless energy and continued focus on knowledge building and personal development see's Sarah as host of her own podcast "Where Should I Invest?" In the podcast Sarah interviews fellow real estate investors about their strategies and geographical focus, providing valuable insights to her audience with actionable tactics for their own real estate goals.
Sarah has spoken on investing for millennials at several young professional networking groups and she also co-hosts regular investor learning sessions, for experienced and newer investors, through the SO REIT Club.
When not attending various real estate and investor conferences and events or looking for her next investment property, Sarah can be found enjoying her time outdoors with friends and family, trying out new restaurants and brunch spots, or hanging out at a local Starbucks.
To book Sarah as a speaker for your event please contact;
Sarah Larbi – sarah@sarahlarbi.com
For more information on real estate investing for young professionals go to www.sarahlarbi.com